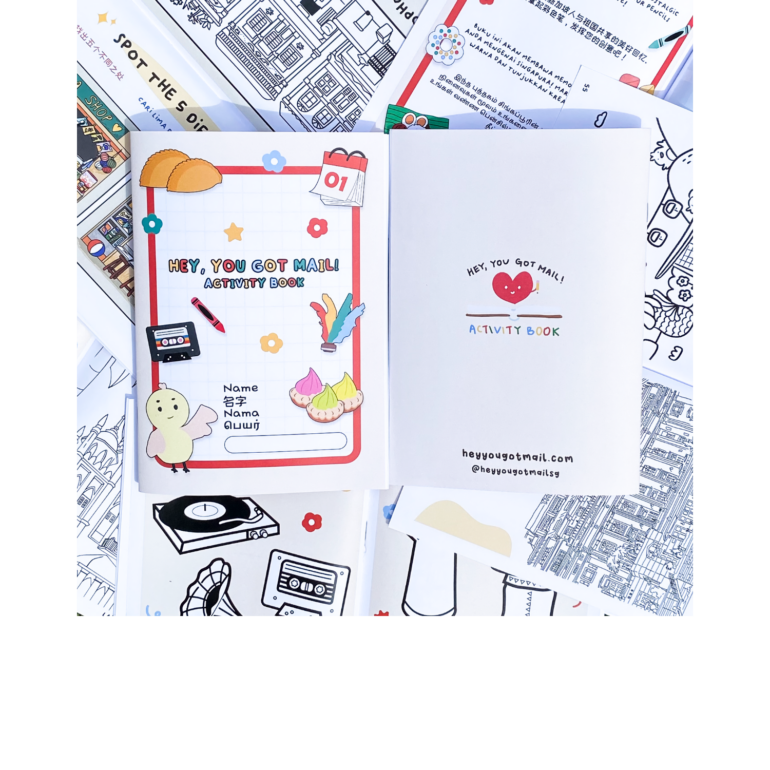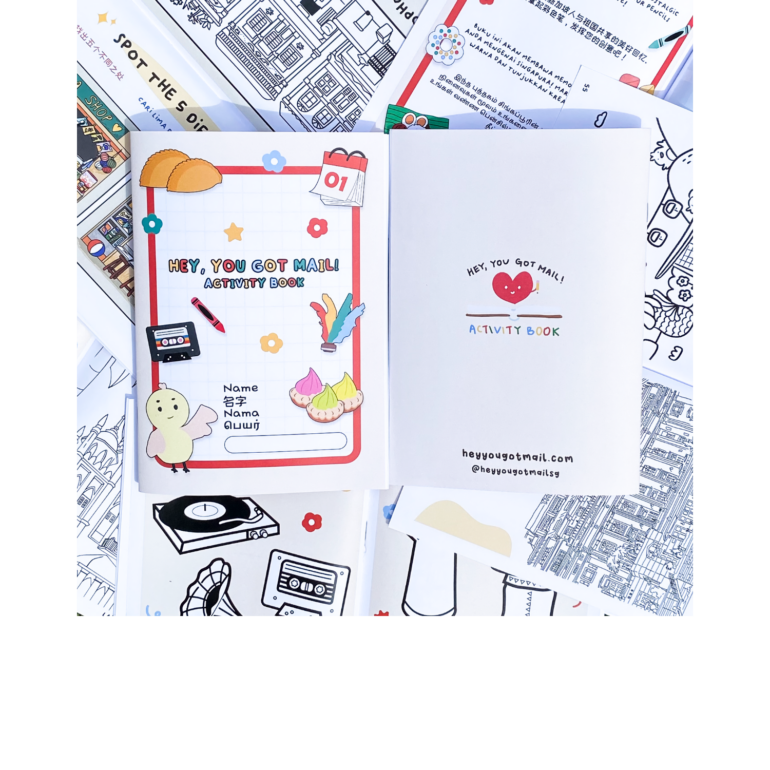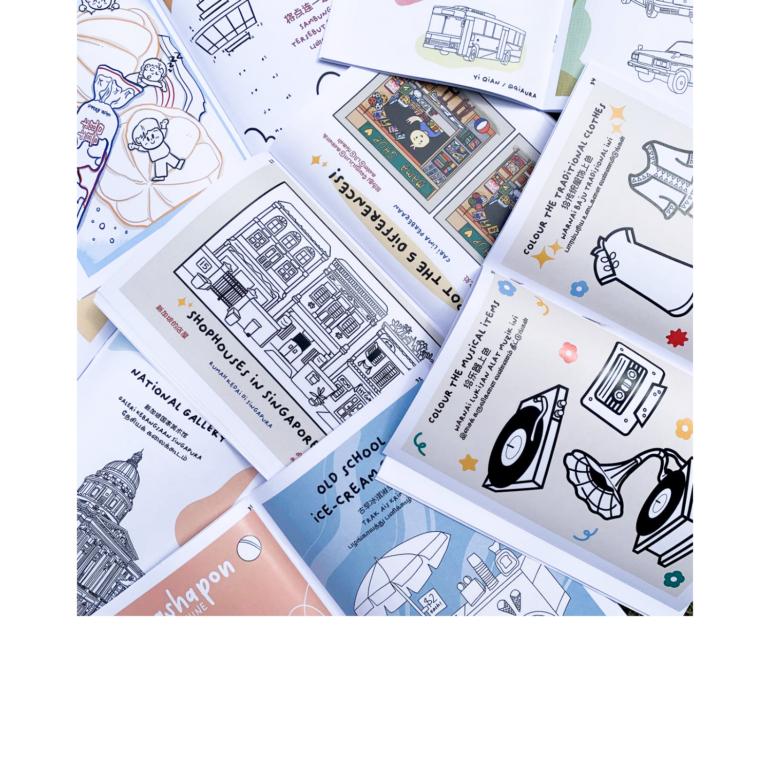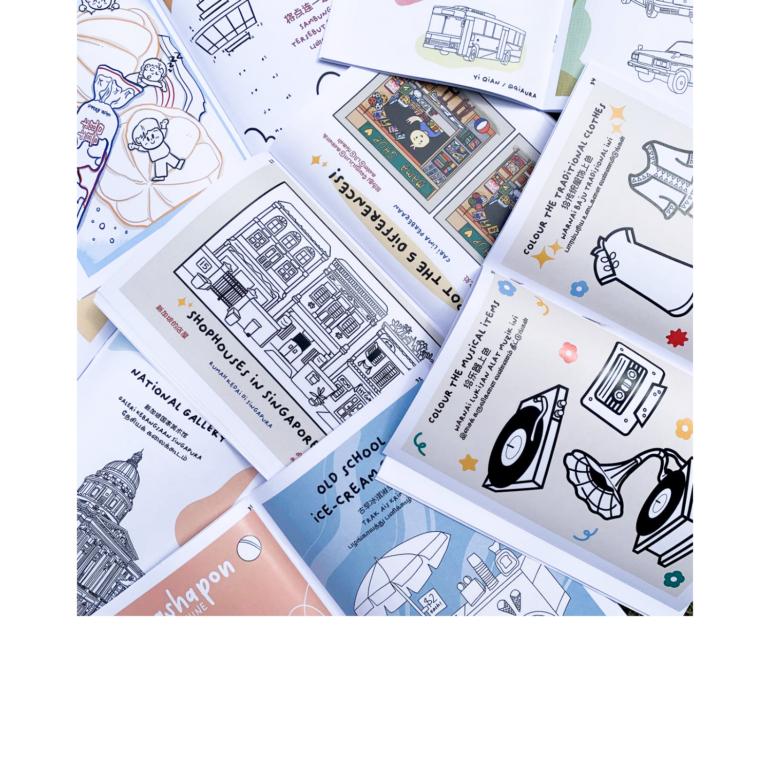 Activity Booklet
$10.00
The booklet is a collection of fun and exciting activity sheets designed by over 20 local designers! With over 50 pages, the sheets follow the theme of Nostalgia and Singapore, and include various colouring and interactive sheets such as Maze and Connect the Dots! The booklet is catered to all and is written in four languages – English, Mandarin, Malay and Tamil.
Purchase the booklet and reminisce your memories of Singapore as you work through the booklet!
All proceeds will be channeled toward providing 200 booklets to the elderly at MWS Nursing Home – Yew Tee.